Are you, or someone you know, worried about upcoming electricity or gas bills? Your energy retailer can help.
We understand electricity and gas customers may need some extra help during this difficult time and retailers are working to assist those who need additional support. Your retailer can help you stay on track, keep up with a payment plan, and provide advice if you need some extra help.
Worried about upcoming bills? Have a confidential discussion with your electricity and gas retailer. Your retailer's contact number is located at the top of your bill.
Information for you
Translated resources
> Arabic                            > Greek
> Hindi                              > Italian
> Pashto                           > Punjabi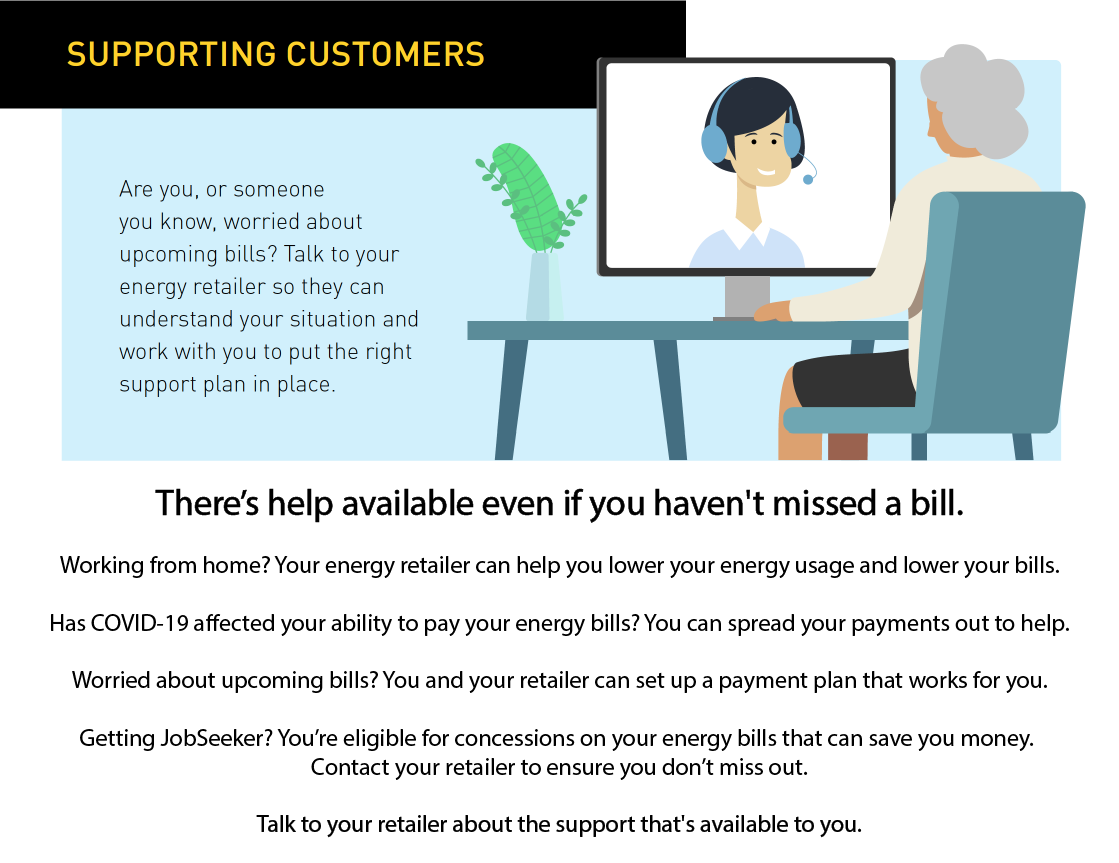 State and Territory support
State governments also offer a wide range of support measures for customers impacted by COVID-19. If you've been impacted you may be eligible for a rebate or concession.
AEC full member companies
---
More information​
> Read the media release
> View the Home Office Savings Fact Sheet.
> For online resources to share with your stakeholders or members, contact the AEC Communications Team: info@energycouncil.com.au or call 03 9205 3100.