Podcast: The NEM: Beyond 2025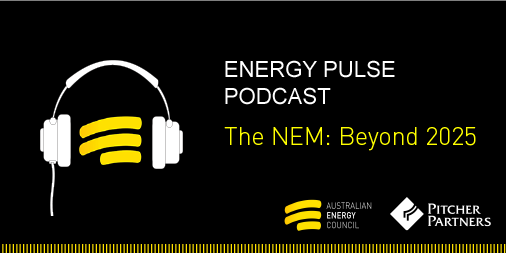 The Australian Energy Council convened an expert panel to debate approaches to energy market design on the back of the Energy Security Board's consideration of the future energy market design. The ESB has been asked by the COAG Energy Council to recommend any changes to the existing market or alternative designs to deliver a secure, reliable and lower emissions electricity system at least cost.
Panel: Sarah McNamara, Australian Energy Council; Ben Skinner, Australian Energy Council; Professor Michael Brear, Melbourne Energy Institute; Alex Cruickshank, Oakley Greenwood; and Alastair Phillips, Pitcher Partners.
We will produce regular podcasts on areas and issues of interest and look forward to sharing them in future. Stay updated: Twitter  |  Linkedin